Hey Beauty Babes!
So you guys, as a makeup lover I know that makeup can sometimes be hella expensive or as Kathleen Lights likes to say, "DAS EXPENSIVE". I mean I love the drugstore to find makeup but there are certain things that the drugstore doesn't have. A certain color, a certain formula, or maybe its just high quality product. The issue we all have though, is the dang price!!!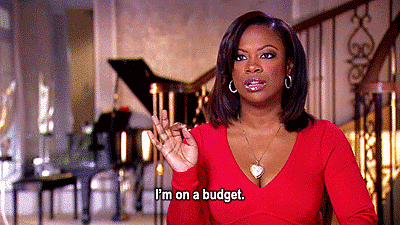 Now you guys, I'm 21. I'm still in school, I've never had a job until about a week ago. HOW THE F*#& DO I BUY HIGH END MAKEUP?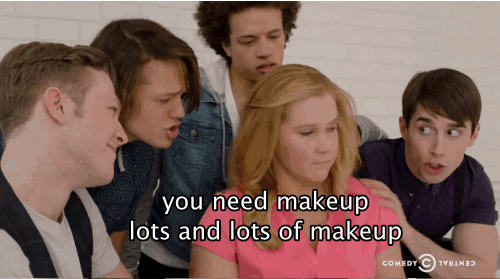 Well, I have a TON of affordable tips and tricks but the one I'm talking about for THIS post is one that no one seems to take advantage of!
BA DA DA DA DADADADADA TJ MAXX!!!! (And Marshalls but they don't have a theme song)
YES Beauty Babes Marshalls and TJ Maxx are a GREAT WAY to get crazy good deals, 50% 60% 70% off ALL THE TIME! and I'm gonna tell you how to not only FIND these hidden gems, but maneuver them all the time so you always get the best deal.
I shop at these stores all the time and find amazing deals on high end makeup, skincare, and body products all for marked down prices and it's TOTALLY legit. the hardest part is finding what you want. I've found LUXURY AND HIGH END products for drugstore prices!!!! And now beauty babes, because I love you guys so much, I am sharing this well kept secret with you.
BTW, If you guys want any more posts on my tips for getting makeup without paying alot, lemme know!
So the thing with Marshalls and TJMaxx is that it is NOT a beauty store like Ulta or Sephora. Why is this important to know? What's even the difference? Two things.
Because they aren't primarily beauty/cosmetic stores, to be blatantly honest, they could give a sh*% about that section. If you find a mac lipstick but it's opened and you don't see another one, don't get your hopes up that there's any more. They can't check the back, they can't order more, that's that. What you see is EXACTLY what you get.
It's a crap storm, honestly. for the most part, nothing is organized well, you can't find exactly what you want, the only organization is sections for Makeup, Skincare, Body Products. So the aisle for makeup is a LITERAL FREE FOR ALL. There's broken products, opened, packages, (I mean don't get scared it's only like one or two) but the point is that it's super casual.
You are on your own girl! (or guy) Say goodbye to the helpful workers pestering you, asking you for help, saying how cute you look, because they don't exist. not for the makeup section. I've even had a TJ Maxx employee say "we sell makeup here?" when I asked for assistance. You are gonna maneuver this storm solo.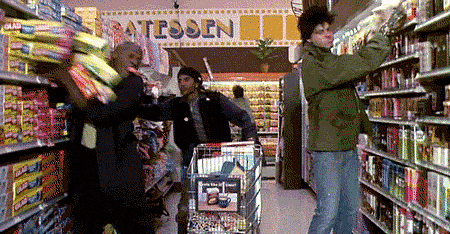 The thing about TJ Maxx/Marshalls (or how I will now call them TJ/M) is that you really never know what's there. That's the whole sales pitch! I love these stores and this method does have it's perks, but for the makeup section it can be annoying. If you see something one month and check back in in a few weeks it's gone. It's not like other stores that bring in new merchandise but will still keep the rest of the collection. Products are in constant rotation. Which can also be amazing, because you always have opportunities to find great deals on makeup/skincare.
To the people I tell this to, most of them say "I've seen the makeup section there and it's total sh*%. Here's the thing. TJ/M carry various brands and products. Quite a few are from brands you've never seen before, or only see at their stores. I find that for skincare, these unknown brands have better results but unreputable makeup brands sold there can come across as just bootleg. a cheap substitute for a popular product like silicone sponges or rainbow highlighter. and from my experience, it's usually not as good. If you do find products in store but haven't heard of the brand, just google it. I bought a face serum for $5 from a brand I didn't know and googled it and saw it was this highly prestigious brand from Asia that retailed for $40!
It's kind of like a treasure hunt. But the trail doesn't end there. when you scan through and start moving things over, you'll find not just great high end makeup, but great high end makeup for more than half off it's retail price.
Before I go into the actual finds, let me give you one last tip. don't go in there knowing what you want, or expecting to find something. Well, at least not something super specific. Like if you saw on IG that Too Faced was at Marshalls. You can go to look of course, but don't let it not being there discourage you.
So what in actuality can you find at TJ Maxx or Marshalls? I've found Too Faced, Kat Von D, Anastasia Beverly Hills, Ole Henrickson, Laura Geller, Tony Moly, The Body Shop, Bobbi Brown, Marc Jacobs, Philosophy, Smashbox, NARS, MAC, Stila, Bite Beauty, Bare Minerals, Origins, and MORE. All products marked down around 50% or more from the retail price. boom.
I have a TON of photos of products in store, so I'll put them all in a slide show so you can click through:
This slideshow requires JavaScript.
Here are a few of the deals I bought.
I picked up the Anastasia Beverly Hills Contour Kit originally $40 , I got it for $20
Marc Jacobs. I NEVER thought I would buy an eyeshadow palette from this brand that is not just high end, but is LUXURY. This retails for $49 at Sephora. I got this for $20. That's almost 60%!!!!
Laura Geller Merry and Bright set including a Primer, Lip Gloss and Gelato Baked Blush retailed for $18 and I got it for $12 (not 60% but still good right?)
So, There it is! One of my favorite tricks to buying high end makeup on a budget! Now go on with your fancy self! (well, technically our fancy selves since I told you about it heehee)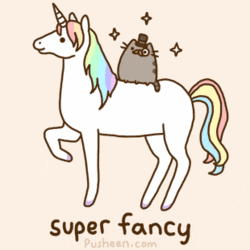 Alright you guys, that is IT for this post! I'm headed to bed to wrap myself up in a burrito with my blanket.
Keep up with me on social media:
Instagram: @SageSlays_    Snapchat: @SageCatherineXO    Twitter: @SageSlays
I'll see you in my next post!
Stay Fierce, & Stay Frugal
XOXO, Sage Slays