Hello Beauty Babes!
As you saw in the title, we are getting into LIP GLOSS!!! I've been noticing all over the beautysphere that people are switching up matte lips for glossy ones. I think it's safe to say, gloss is back!
Now the thing about beauty trends is that they help introduce you to new beauty ideas, and gives you an idea of what certain people are into. However, the most important thing to remember is, not all trends work, and even they do for some, they don't have to be for you. trends are just a suggestion.
Now for the past year or so, liquid lipsticks have entered the beautysphere and taken a strong hold.
People were intrigued by the staying power, longevity, and so much more. However, in my personal opinion, I think we've all gotten used to the liquid lipstick and want to go back to something we know, we love, and something that has made our lips not only moisturized and soft, but also makes them look bigger, juicier, and just over all GOALS
LIP GLOSS!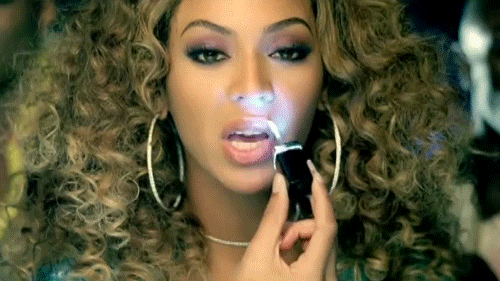 My lip gloss is poppin', my lip gloss is cool because the gloss is back on trend!
Now you guys, on trend or not I am a big lover of lip gloss. It's fool proof, and it looks good on anyone. that's the thing with trends. they don't tell you what you can or can't use or wear, they give you suggestions.
But I've always loved gloss. Sometimes liquid lipsticks can be too drying on the lips! besides I love the look of gloss. it makes your lips look healthy and shiny, and just fabulous.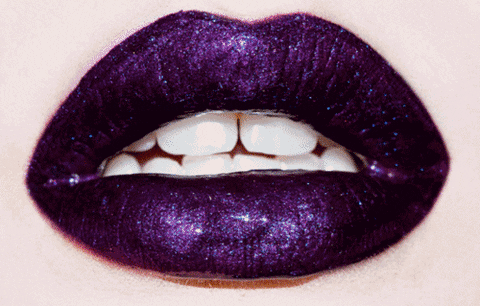 Some people don't like gloss because it's not long lasting in most cases, and can be messier than other lip products, however you can use it in so many different ways. Gloss has different finishes from sheer, to sparkly, to metallic, to creme, to fully opaque. and they all give you great, sexy looking lips (that magically have gotten bigger somehow)
Brands have recently come out with new lip gloss collections left and right. Tarte Cosmetics is coming out with their rainforest of the sea H20 Lip Glosses available at Sephora in 14 shades. Also, Lime Crime is releasing a collection of lip glosses "Wet Cherry Lip Glosses" Launching May 22nd. (photos courtesy of @trendmood1 & @tartecosmetics Instagram)
I think the makeup industry is saying what we already knew. Gloss is back, and better than ever!
Now after all this time, I've learned which glosses are my absolute favorites. The ones that are just amazing. Nonsticky, totally gorgeous,
And now, here are some lip gloss colors and formulas I really love
#1 NYX Intense Butter Gloss shades- Peanut Brittle, Cinnamon Roll, Apple Dumpling, Chocolate Crepe
not only are the NYX Intense Butter Glosses full of shine, pigmented, comfortable to wear and smell great, but they are less than $8 each!!! if you want a nude gloss, vampy gloss, or a bright colorful gloss, you can have it all. Peanut Brittle is my go to nude that doesn't have pink tones in it so it looks great with warmer skin tones. These are super pigmented but can be worn on top of a lipstick if you want.
#2 Fenty Beauty Gloss Bomb
You probably aren't surprised I mentioned this Fenty favorite. I gotta be honest I thought "I have nude glosses I don't really need it" but gurrrrrl I was so wrong! I have gotten tons of compliments when I where this. It makes your lips look wet and glossy and it smells like a fruit salad. It's a sheer warm nude with gold shimmer that isn't too obvious, but when your lips catch the light, it makes ALL the difference. it's not sticky, or slippery, it's just awesome.
#3 DOSE Of Colors Lip Gloss in Honey I'm Home
I haven't had this for as long as some of the other glosses i'm talking about, but this shade and formula, are what I've been looking for. I'm always looking for nude lip colors that aren't pinky toned. There are so many pinky nudes (and I own a lot of them and love them) and with my warmer undertone, an orange or yellow based nude really looks great. So when I saw the shade Honey I'm Home at my local Ulta, I was in love! no pink, it's just this gorgeous honey nude gloss. on me, I can wear it alone, with a liner, or on top of a deeper nude to highlight it. and the formula of the DOC glosses? OMG! They smell like cupcakes and dreams, and are so plush and non sticky. this isn't as opaque as the NYX Intense Butter Glosses but have enough color to be worn alone, or on top of another lip color.
#4 Anastasia Beverly Hills Lip Gloss shades- Amber, Tara, Parfait
Before I go into these glosses, I just want to say that the NYX Intense Butter Glosses are a very close dupe in terms of formula to these ABH glosses. But these are still a big favorite despite that because the shades are so gorgeous, and the formula is opaque yet glossy. I can wear these alone and have the opacity I need with the poppin' glossy look I want! One swipe covers my whole lip. Amber is such a gorgeous warm peachy nude. Tara looks like chocolate fudge (in the best possible way) and Parfait? is STUNNING especially in the spring/summer. it's a metallic peach/gold that always looks good, and always gets complimented.
#5 Colourpop Ultra Glossy Lip shades- My Jam, Wolfie, Cabana Boy, Cheat Code
If you saw my yearly favorites post, you know my love for Colourpop UGL. The shade My Jam is one of the most gorgeous metallic gold glosses ever. it looks hella metallic and shimmery, but not ridiculous, like you made out with a robot or something. it always looks good, even on top of other lip colors. and Cabana Boy is a rose gold version of My Jam so my love for it is just as strong. Wolfie, which is a rose color with slight gold shimmer, is so unique. on it's own it looks fabulous and on top of another lip, it gives it that extra oomph to take your lips to the next level. Cheat Code is a gorgeous metallic copper that especially in Fall brings the fire.
#6 Sephora Collection Lip Gloss shades- Sand, Nude Alert, Fresh Peach
These Sephora Collection glosses have enough stick to keep your gloss in place all day, and keep them looking perfect without feeling like your wearing syrup. at $10 each, these glosses (which come in a plethora of shades for any look you want) have been a favorite of mine for years. they're your classic, lip gloss is poppin' lip gloss. it even smells like beauty supply store lip gloss! The shade Sand is a sheer gold shimmer gloss that looks good at all times. When I wear this on a sunny day, it's a wrap. and fresh peach, a sheer peach/gold shimmer is such a gorgeous lip gloss that looks amazing over any peach toned lipstick. Nude Alert, which is a warm nude with gold shimmer gives any nude a gorgeous glossy finish that takes it to the next level
#7 ELF Tinted Lip Oil shades- Raspberry Truffle Kiss, Nude Kiss
I wasn't going to include this because it technically isn't a lip gloss, but it performs like one! These tinted lip oils from elf are a new favorite of mine, they're pretty sheer, but they are super moisturizing and comforting on the lips and, these give you such a great glossy finish on the lips. This product is like a lip gloss, lip balm, and and lip oil all wrapped into one. And NO this isn't 'oily'. I was worried to wear lip oils because I didn't want it to feel like I rubbed olive oil or grease on my lips. It feels like a lip balm and lip gloss all in one. I do usually prefer a thicker formula for lip gloss, however this does have a nice feel and if you like a lighter formula, this is great.
All right you guys, that's it for this post! I'm definitely a huge lip gloss fan and am really excited that lip gloss is in right now. What are some of your favorite lip gloss formulas and colors? Let me know!
Keep up with me on Instagram @SageSlays_ or on Twitter @SageSlays
Stay Fierce & Stay Glossy!
XOXO, Sage Slays